Do you work long hours and leave bored cats at home? Are you planning a business trip or vacation? Don't leave your cats alone to fend for themselves. That's not polite and it's not safe. 
Cats Inn on the Chagrin is a cage-free, boutique overnight boarding and/or daycare option for working or traveling cat owners. That's right – no one is ever caged. We don't even have any!
Located on the Chagrin River in Chardon, Ohio – this private home (also known as The Millennium House) offers personal and expert care 24/7. We have 13 cats of our own and know how to 'speak cat'. Your cats will have their own non-shared suite – a spacious home away from home with plenty of natural light, love and entertainment. They will not come in contact with other cats and will absolutely be secure and safe at all times. This is a calm, peaceful, friendly, and meticulously clean environment.
Because The Cats Inn on the Chagrin is a home environment location and because we go to extremes to help your cat feel protected and loved, we have room for only a very limited number of guests. This guarantees your pet will experience all of the personal attention he or she needs and deserves.
The boarding/daycare choice your cat would ask for – IF your cat could talk.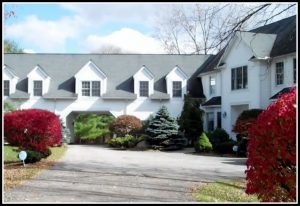 To talk with us personally, schedule a visit and for rates please email pat@catsinnonthechagrin.com or leave a message on the radio studio line – 440-725-5462