A true story about a 'rescue' feral cat forced to live a cage. Please – don't get a cat if you do not have the time, the finances, the space, the environment or the mental capacity to do everything in your power that is natural and right for that cat. 
Here's an excerpt that says it all from the Animal Rescue Corp in Washington DC. 
"The cage is a fundamentally flawed contraption that causes rapid emotional, social and physical decline of its inhabitants. In my experience any animal confined to a cage goes through three phases of decline; typically starting with high anxiety, leading to depression, and resulting in psychological turmoil. Putting an animal in a cage is a violation of that creature's innate right to live naturally and without suffering. This type of confinement also forces animals to eat, sleep and defecate in a space often only a few times the size of their body. This causes health problems and can ultimately lead to death in some species."
But the cage itself  is not the driving force of the cruelty – it is the humans – as always – it's the humans.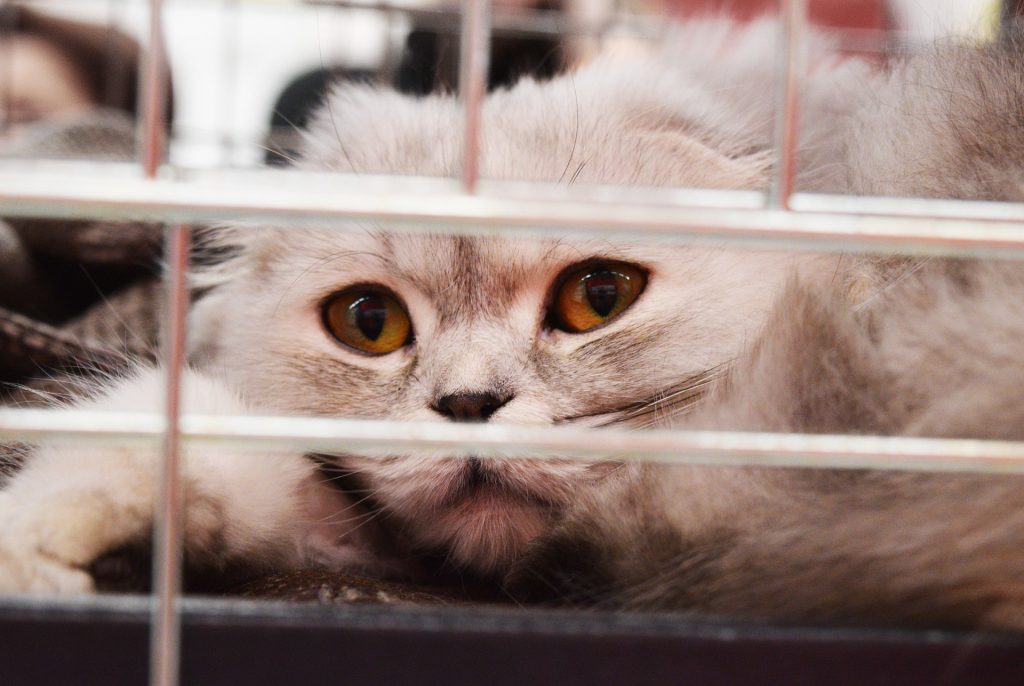 Podcast: Play in new window | Download
Subscribe: Apple Podcasts | Android | RSS